Location
Fletcher Hotel-Restaurant Victoria-Hoenderloo
Woeste Hoefweg 80
7351 TP Hoenderloo
Contact information
Tel: +31 (0)55 - 506 28 28
Email: info@fletcherhotelhoenderloo.nl
Public transport
Do you wish to travel to our hotel by public transport?
Hotel location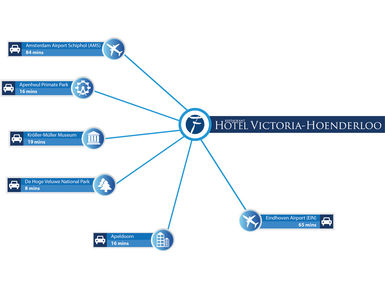 Parking
Ample free parking is available in the grounds of the hotel.
As of August 5th, there will be major maintenance work on the A50 between Waterberg and Beekbergen in the direction of Apeldoorn. The entire route is completely closed until August 22. Therefore, take extra travel time and diversions into account.